About us
Our skills, your strength.
Who we are
Complementary profiles
SAVinsight SA was founded in 2021 in Auvernier (NE), Switzerland. The company was created through the association of two complementary professionals, united by the same passion for watchmaking.
Roland Hirschi (CEO) has worked for over 20 years in the watch industry, primarily in the areas of global service and customer experience, professional training and product quality.
Stephane Wiget (CTO) has more than 20 years' experience in the IT field and particularly in ERP. He developed the SAM (Service Activity Management) platform, custom designed specifically for SAVinsight.
The two founders are assisted by Jean-Marc Challandes (Technical manager), who has been responsible for the training and technical support of a major watch brand at the international level for almost 20 years.
Specialized skills, a perfect knowledge of the watch industry and our international experience has given us a global vision of after-sales needs and allow us to offer unique, innovative and personalized solutions.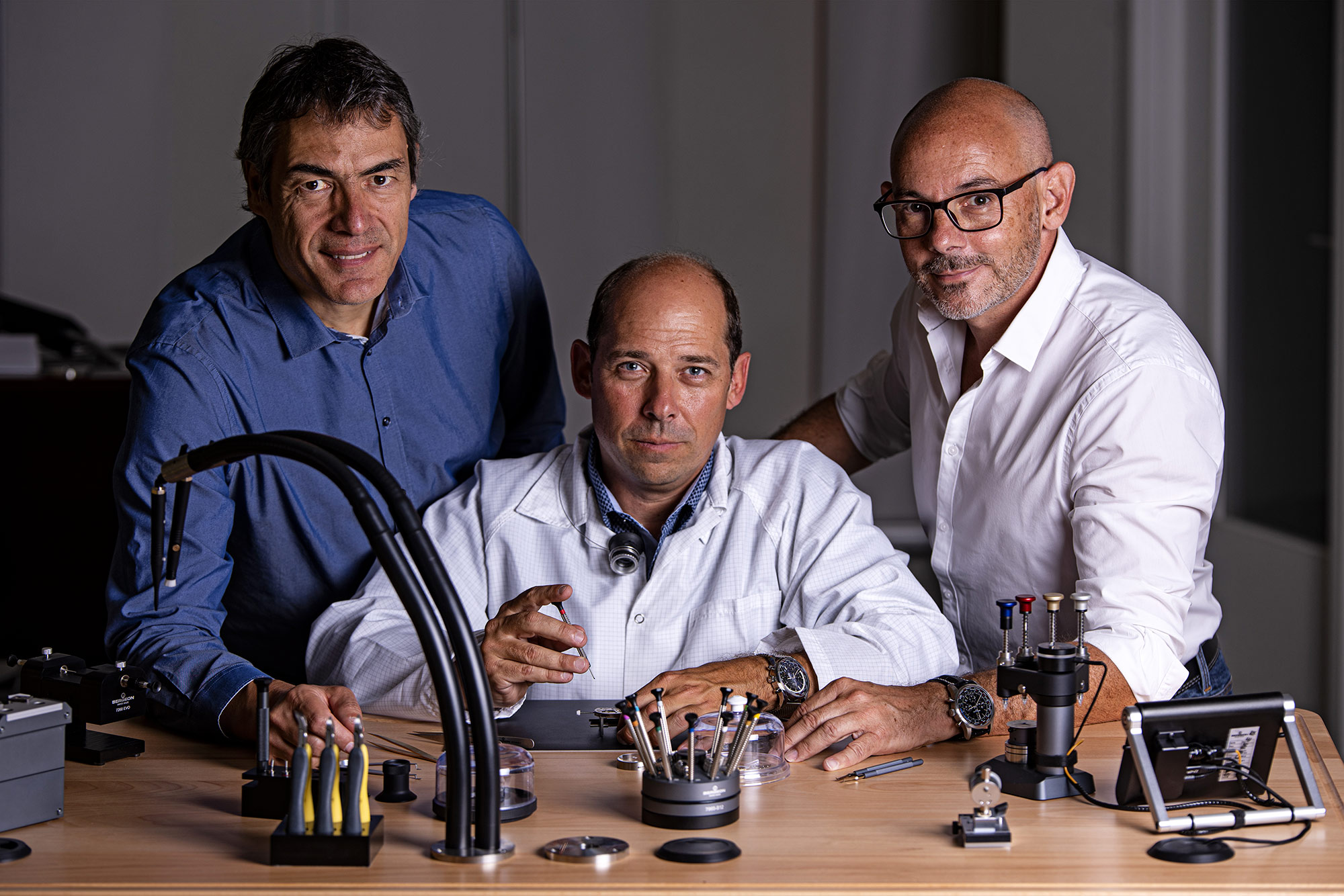 The SAVinsight team, from left to right: Stéphane Wiget (CTO), Jean-Marc Challandes (Technical manager) and Roland Hirschi (CEO). (Photo tripack.ch) 
Our values
"We say what we do, and we do what we say"
SAVinsight's core values are closely based on those of the "Swiss made" watchmaking industry. Rigorous and precise, we are wholly committed to providing high quality services and put our customers at the center of our concerns. We are also committed to offering you innovative and original solutions that correspond exactly to your needs. Consequently, you can count on both our loyalty and transparency at all times throughout our collaboration.