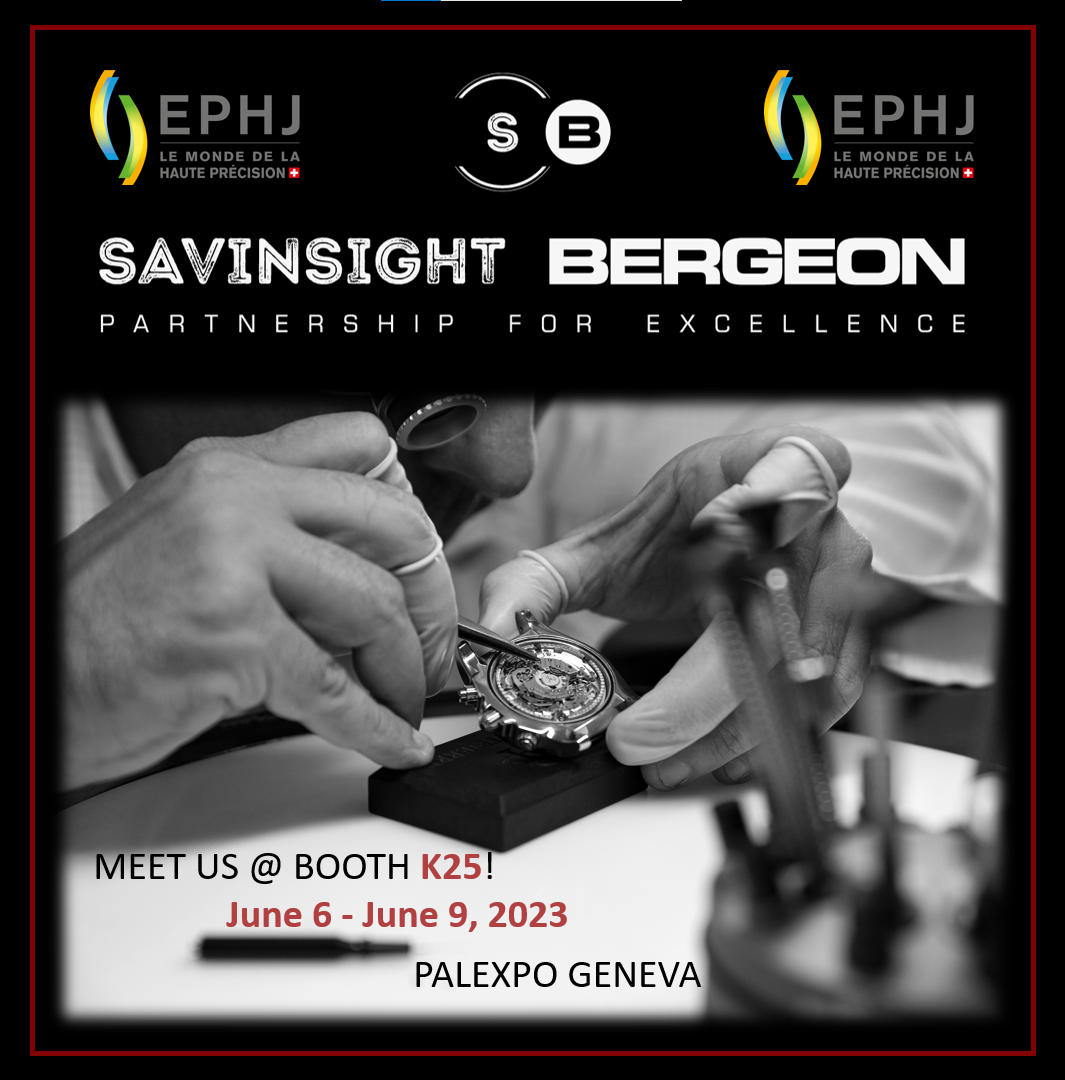 Continuing Success: SAVinsight and BERGEON Join Forces Once Again at 𝗘𝗣𝗛𝗝! 🔥
Over the past year and a half, SAVinsight, the leading expert in after-sales service, and BERGEON, renowned for watchmaking tools and equipment, have joined forces to establish a partnership aimed at meeting the high-quality demands of watchmaking customers regarding after-sales support.
During this event, explore how BERGEON provides service centers with cutting-edge watchmaking tools and equipment while enhancing their operations with the assistance of SAVinsight.
Seize the opportunity to experience a live demonstration of SAVinsight's digital repair management system called "𝗦𝗔𝗠" designed to streamline your service processes effectively.
Witness its latest updates, including its CRM and repair e-tracking functionality, as well as the new user-friendly interface.
Don't miss out on this incredible chance to witness how our partnership can empower you to achieve excellence in the realm of watchmaking after-sales service!