November 2022 – ID Genève & SAVinsight are starting a collaboration around common values of innovation and sustainability!
A company specialized in watch after-sales service and a watch brand from the circular economy were made to meet. SAVinsight and ID Genève are starting a collaboration that will allow them to cultivate their common values of innovation and sustainability.
The Neuchâtel-based company SAVinsight, a specialist in the outsourcing of watchmaking after-sales services, has entered into a partnership with ID Genève. This independent Geneva-based watch brand, founded in 2020, will entrust the after-sales service of its products to the international network of service centers set up by SAVinsight. A logical and natural partnership, as both entities share the same values, such as innovation and sustainability.
Want to know more?
Read our press release above and follow us on Linkedin!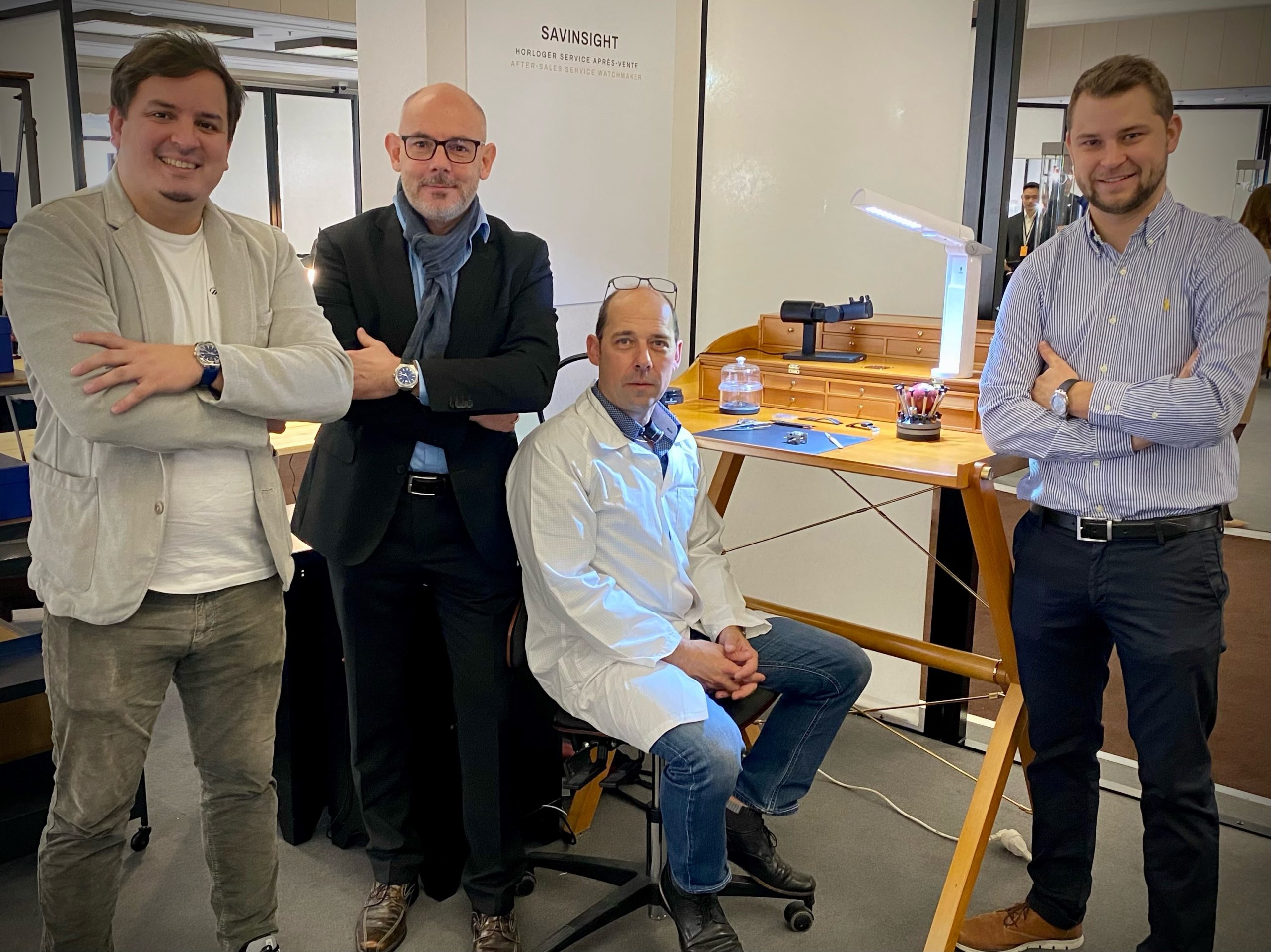 From Left to Right: Nicolas Freudiger (ID Gèneve), Roland Hirschi (SAVinsight), Jean-Marc Challandes (SAVinsight) & Cédric Mulhauser (ID Genève)